Title:
Change of Heart
Author:
Amouralamer
Length:
20/20
Pairings:
Jaejoong/Changmin, Others
Rating:
PG-13
Warnings:
Melodrama? Fluffy sap?
Genre:
Au, Romance, Smut, Fluffy sap (Flap?)
Summary:
Jaejoong and Changmin are straight, college students and fellow co-workers. A night out starts a chain reaction that changes their lives forever.
Disclaimer:
Anything is possible...I just keep telling myself that.
A/N: Finally the last chapter is up! First my internet connection was down, then my laptop froze and I had to reinstall windows which meant that I lost the final draft of my last chapter and had to rewrite it! I was not happy. >:(
It's rougher, but I don't care, it's up and out of my hands!
CHAPTER TWENTY:
Because the baby's birth was being treated like an adoption, little Ae Min stayed with her father in a private hospital room until her release date. Eun Bi was there too, in her own room, but she was uninterested in having anything to do with them or the baby.
Jaejoong is sitting on the room's loveseat, holding Ae Min as she sleeps. He has barely let her out of his arms since the nurse first laid her in them. Changmin, sitting next to them, has his arms around Jae and his head on Jae's shoulder. Occasionally, Min reaches out to gently pinch a soft cheek.
Sometimes the cheek belongs to the baby.
When they hear a knock at the door, Min pulls away, only to resume his position when he sees that it is only Junsu.
Su knew now about Jaejoong and Changmin. He knew Jaejoong had found the love of his life in his best friend. Their happiness made Junsu happy just to see it.
Junsu's family knew that he and Ye-ryeon had called off their wedding, but they didn't know the truth of why. He hadn't even told Jaejoong yet. Junsu had every intention of confiding in his brother, he just wasn't ready to do it. So many years of secrecy made it hard for him to let the words pass his lips.
Even with the secrecy that he was still having to maintain, Junsu had never been happier. He knew too, that Yunho had never been happier and that made Junsu even happier than he'd been before. Now that he was free to do so, Yunho
lavished
love on Junsu. Su was left in no doubt of Yunho's love for him. Junsu only hoped that Yunho felt just as secure in his love.
Walking over to the disgustingly cute couple on the sofa, Junsu got his first look at his newest niece.
"She takes after you Hyung."
Changmin gave Jaejoong an I-told-you-so look and Jaejoong just smiled.
"Do you want to hold her?"
"She's sleeping. I don't want to disturb her. I'll hold her when she wakes up." Su reached out a finger to curl around the shell of her ear. He smiled as she twitched in her sleep.
Turning a smug look on his brother, Su says,
"You realize, don't you, that I'm going to be her favorite?"
Jaejoong opened his mouth to reply, but never got the chance as the door opened again and his parents entered the room.
In the bustle of the new visitors and Mrs.Kim's excitement over her new granddaughter, no one noticed as Changmin moved away from Jaejoong.
Kissing Jaejoong's face and then the baby's face, his Umma says,
"She's beautiful, just like her Appa!"
"
Ummmmmmaaaa....
" Min and Su exchange amused glances at Jaejoong's embarrassment.
"It's true! I always knew you'd make pretty babies. Though hopefully your next one will arrive in a more conventional manner." She holds out her hands for Jaejoong to give her the baby.
Jaejoong, however, doesn't really notice. He was arrested by her words.
I have to tell them.
No matter what the outcome was he had to tell them about Changmin. Not to do so would be to deny Min's place in Jaejoong's heart and life. It seemed like the highest form of disrespect and Jaejoong couldn't treat Min like that.
Jaejoong didn't like to lie and he wasn't about to start by saying "I don't love Shim Changmin" even if it was only by omission.
"Umma...I'm not likely to ever have children in a more conventional manner." Taking a deep breath, looking into his parents' eyes Jae tells them, "I'm in love w-w-with a...man."
The room is deathly quiet. It is a toss up as to who is more shocked. Min who was stunned by his lover's declaration. Jaejoong's parents who have just learned that their son was gay or Junsu who couldn't believe that his brother had confessed and was waiting for their parents to start raging.
Mr. and Mrs.Kim, look each other in the eye. You could see that they were having a conversation that needed no words. Jaejoong idly wondered if he and Changmin would ever reach that level of intimate understanding with each other.
Finally, letting out a sigh, Jaejoong's Umma said,
"Alright. We can't say we're thrilled that this is what you've chosen, but you're our son and we love you."
Jaejoong's Appa nodded,
"We love you and we will welcome whomever you bring home."
Junsu is shocked, speechless. Never in a million years would he have thought.....
Jaejoong hands Ae Min to Changmin and turns to hug his parents.
"Speaking of which, who is this man you're in love with?" his Umma asked. "Do we know him?"
Tentatively, Changmin raises his hand. Jaejoong's parents look at him in surprise, then back at Jaejoong.
Jaejoong nods. "I'm in love with Changmin."
"Well, Jaejoong, if you're going to be gay, I'm glad it's with Changmin." Mrs.Kim says to Min, "You're like family already." Min just beams.
Reaching for the baby, Mrs.Kim is thwarted again in her attempts to hold it as Junsu comes out of his stupor to demand,
"How can you take this so calmly?!"
A little surprised at Junsu's outburst, his Appa scratched his head and replied,
"Well, we asked ourselves years ago what we would do if one of our sons turned out to be gay." He shrugged. "We decided it was nothing to tear our family apart over."
Junsu is incredulous.
"Why would that even cross your minds?!"
This time it was his Umma who answered.
"Right before you went into high school we saw that you had a...fascination...with other boys and thought....what if? And then there is Heechul...and well, Heechul is Heechul." Waving her hands vaguely at the mention of her nephew, she continued, "We were happy that you grew out of it, but we talked and decided that you were our sons no matter what."
Junsu can't believe what he is hearing. It was too much after all the years of pretending. He broke down and started sobbing.
Looking on in horror as Su's face collapsed in tears, his parents rushed him followed closely by his brother. The three of them wrapped Junsu in a tight hug and his Umma asked gently,
"Susu-ah, what's wrong honey?"
Junsu whispered something too soft for them to hear.
"What? What did you say?"
Swallowing hard Junsu repeated himself.
"I never grew out of it.
I never grew out of it.
"
His family is confused.
"But, Ye-ryeon?"
Words started to pour out of Junsu in a torrent.
"I love her, but she was a cover. I dated her to make it look like I was straight. I didn't want you to hate me and I was so tired of lying. So I asked her to marry me thinking we could do well together. But she found out that I was gay and in love with someone else. She broke up with me so that I could be with him. We've been hiding because I didn't want you to hate me. I was so afraid you would hate me. I know I'm not your real son- "
"KIM JUNSU!"
His Mother took a fistful of his hair and yanked back until he was looking into her face. The fierceness of her expression shocked him.
"I don't EVER want to hear those words come out of your mouth ever again, do you hear me?!! I don't love Jaejoong even a
*yank*
HAIR more than I love you!
You
*yank*
Are
*yank*
My
*yank*
Son
*yank*
! When I go to tend to your OTHER parents' graves I don't thank them for THEIR son, I thank them for MY son! You are MY son!" She gave his hair another, gentler yank. "Don't you ever doubt it."
Su looked up at his Appa who just nodded and reached out to gently untangle his wife's fingers from Junsu's hair. Cupping his hand around the back of Junsu's head he added,
"Son, you were ours from the moment we brought you home." Leaning in he kisses Su on the forehead, "Nothing you do could make us hate you."
Min, watching quietly in the background thinks to himself that he can definitely see which parent Jae got his maternal qualities from and which one he got his temper from.
Jaejoong asks, a little hurt,
"Why didn't you tell me?"
"Probably for the same reason you never told me. I was scared."
"Su, I never told you because there was nothing to tell. I never liked men before Min. Actually, I STILL don't like men. Just Min."
Thinking over what had been said Jaejoong repeated the question his parents had asked him earlier,
"So who is this guy you're in love with? Do I know him?"
Just as Junsu opened his mouth to speak, the door opened and in walked Yunho carrying a large pink teddy bear and a bouquet of balloons, ribbons dangling around his head. Yunho had finally had that talk with Jaejoong and was now happy to be able to count Jaejoong as a friend. This made Yunho happy not just because he admired Jaejoong so much, but also because Jaejoong was the brother of the man Yunho loved.
Pointing a finger at Yunho, Junsu says matter-of-factly,
"That's him."
Yunho freezes. He doesn't know what is going on, but his instincts were telling him to run for the door.
"
Yunho?!
I didn't even know you knew Yunho!" Jaejoong can't believe it.
Su's Umma says,
"So this is the man you're in love with?"
"Yep."
Now Yunho KNOWS he should have run for the door.
Yunho stiffens as Junsu's Appa approaches him, ready for anything.
Pausing a moment in front of Yunho, studying him, Mr.Kim finally nods and pulls a shocked Yunho into a hug.
Okay, maybe not ANYTHING.
"Welcome to the family."
~~~~~~~~~~~~~~~~~~~~~~~~~~~~~~~~~~~~~~~~
~~~~~~~~~~~~~~~~~~~~
Yoochun strolled through the automatic doors of Seoul General Hospital and headed towards the information desk. He was there to see Jaejoong and the baby, but wasn't sure what room they were in.
Approaching the desk, Yoochun sees a striking man leaning against it. From what he could tell, the man had been flirting shamelessly with the lady behind the counter.
Too bad.
Yoochun thought.
As Yoochun arrived, the stranger looked him over and, straightening, headed in the direction of the elevators.
Getting the information he needed from the flustered hospital employee, Yoochun set off towards the elevators himself. The other man was just boarding the lift and he held the door as Yoochun got on. Yoochun saw that the stranger was going to the same floor he was.
Watching the stranger look him over, Yoochun looked back just as brazenly. Smirking, the pretty man came around until he was chest to chest with Yoochun. Leaning in to
almost
kiss him, the stranger slid his fingers against Yoochun's groin.
Yoochun was shocked at his boldness. His surprise allowed the stranger to rub him into hardness with no hindrance. Sliding his hand into Yoochun's boxers, this talented person took Chunnie in a practiced grip and started pumping him fast.
Throwing his head back against the elevator wall, Yoochun groaned as his orgasm speedily approached. Then just as suddenly as it had begun, it stopped. Looking up to see what the deal was, a mischievous smile met his eyes, the elevator doors slid open and the stranger backed out of the lift, licking the precum off of his fingers as he walked away.
Shocked at what had just happened, Yoochun could only gape as the stranger left the elevator. He didn't move even when the doors slid shut. It took a moment for him to remember that this was his floor too.
Hitting the open door button, Yoochun exited the lift, but the intriguing man was already out of sight. Head turning left and right for any sign of him, Yoochun made his way to Jaejoong's room.
Pushing open the door, Yoochun saw Yunho and Changmin, still holding the baby, standing to the side while the Kims mobbed someone in the middle of the room. As they stepped away from the person, Yoochun's gaze sharpened as he recognized the cock tease from the elevator.
"Chunnie!" Jaejoong was happy to see his "ex". Beckoning him further into the room, Jae made introductions. "Chunnie, I'd like you to meet my cousin, Heechul. Chullie, this is Park Yoochun."
Jaejoong watched as the two men greeted each other. Their family was never really sure which way Heechul swung. Lately, Jaejoong had been thinking that maybe Chullie swung both ways. Seeing him with Yoochun, well, Jaejoong was sure there was interest there. On both sides. Jaejoong was smug,
I knew they would hit it off
.
Looking over to exchange a knowing look with Changmin, Jaejoong melted at the sight of his daughter cradled in the arms of his love.
"Your room is kind of a mess right now Chullie. Eun Bi's stuff is still in it." Junsu was going to be glad when she finally moved out for good.
"That's alright Su. I'll probably look for my own place anyway. Jae is going to need a room for the baby."
As the Kims argued loudly about where Heechul was going to live, Yoochun interrupted them with,
"He can stay with me."
Meeting their surprised stares Yoochun said,
"I'll find
somewhere
to stick him."
Tilting his head to the side, taking a moment to look Yoochun up and down, Chullie finally said,
"Okay." He smirked. "Stick me somewhere."
Yoochun smirked back. They understood each other perfectly.
YAY! END OF CHAPTER TWENTY AND MY FIRST CHAPTERED FIC! *isproud*
~~~~~~~~~~~~~~~~~~~~~~~~~~~~~~~~~~~~~~~~
~~~~~~~~~~~~~~~~~~~~
-AUTHOR'S NOTES:
Alright people there it is! Sorry again that it took so long to post.
There is still the epilogue, but I'm going to take my time with it.
As this is the last chapter, please comment. Especially if you have never commented before.
Thank you so much to those who have been commenting the whole time! You totally make my day!
Also:
Try saying this line out loud! ;P
"Yunho?! I didn't even know you knew Yunho!"
~~~~~~~~~~~~~~~~~~~~~~~~~~~~~~~~~~~~~~~~
~~~~~~~~~~~~~~~~~~~~
Cast Pics!
The lovely Kim Jaejoong! Okay. So I put in the smaller pic, but I added a second one!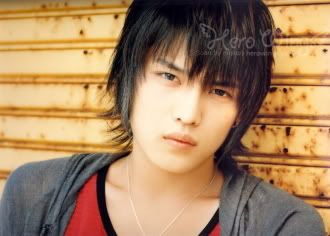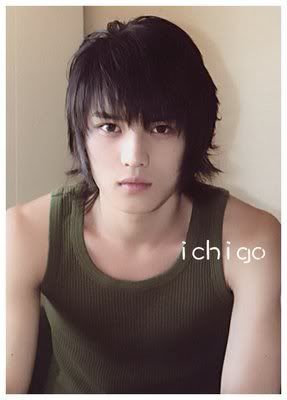 The exquisite Shim Changmin!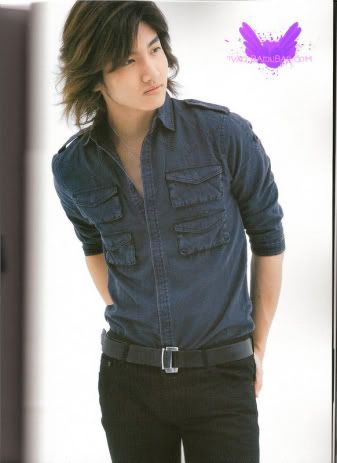 Horikita Maki
The charismatic Kim Junsu!
Ye-ryeon
The aegyo Jung Yunho!
Donghae
The sultry Park Yoochun!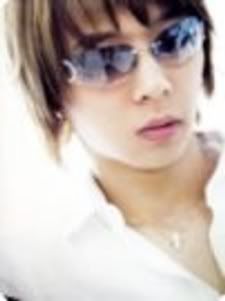 The delectable Joo Jihoon!
Kim Heechul. How can you not love Chullie!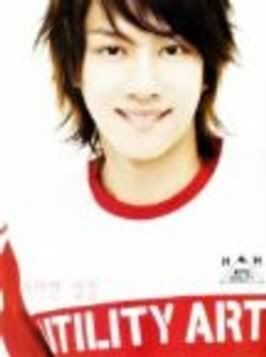 Kang Eun Bi. Blech!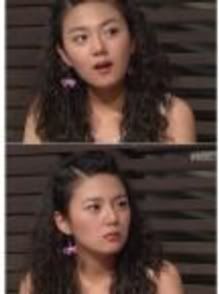 Yoon Eun Hye! Love her!
JaeMin!
HoSu!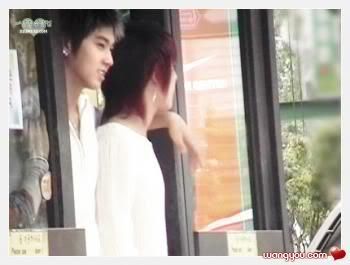 ChunChul! HeeChun! YooChul! Whatever, it's Chunnie and Chullie!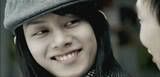 Current Mood:
frustrated
Current Music: Thanks To by Dbsk